Disinfection of a surface
Zebraport offers you all the right industrial equipment and parts that meet your customer's requirements, including the disinfection of a surface. In 2020 BIO-UV Group developed the BIO-SCAN® Surface Treatment System. This is a system to clean all surfaces without the use of chemicals. This system is certified according to the AFNOR NF T72-281 standard and is efficient against 99.999% of all bacteria and viruses, including the SARS COVID 2 virus.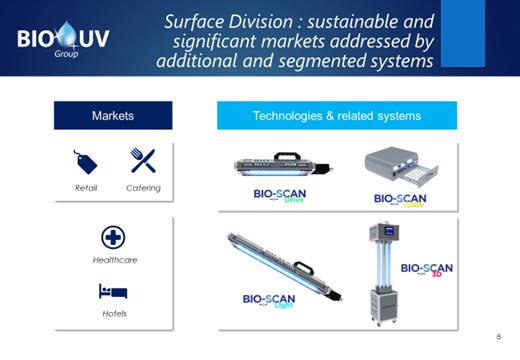 It's is important for us, that we help you with every need. We also give products and suppliers a stage. Are you interested in the BIO-SCAN Surface Treatment System? Then please contact us.
Contact us
Contactinformation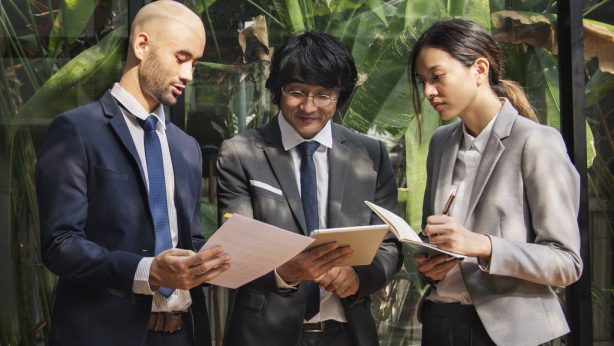 Advantages and possibilities of BIO-SCAN®
BIO-SCAN® light: the most powerful UV on the market and the only device certified by independent laboratories for AFNORD/SARS COV 2;
BIO-SCAN® Drive: a BIO-SCAN® 233 system with a specific electrical adapter to plug it into a 12V cigarette lighter of a car. This is ideal for taxis, Uber, rental cars, ambulances etc;
BIO-SCAN® mobile;
BIO-SCAN® Cube: a new solution that can disinfect small objects within seconds. It is suitable for keys, glasses, telephones, etc.;
BIO-SCAN® 3D: the solution to disinfect larger surfaces. 38m2 in 5 min, 100m2 in 15 min and 200m2 in 30 min
O3CLEAN: solution for wet surfaces by using a spray with ozonised water.
Surface disinfection with BIO-SCAN®
BIO-SCAN® is a product of the French BIO-UV Group. This disinfection system works with UV-light and disinfects every surface. By using UV-light, there is no chance of side effects or health complaints. In addition, this method of disinfection is cost-effective, powerful, fast and practical. In addition, the concept is very simple and suitable for every user.
Purchase BIO-SCAN® through Zebraport
Years of experience
We are happy to assist with the mediation
Good Service
We like to go the extra mile
Contract us as mediator
Are you interested in the BIO-SCAN® of BIO-UV Group? Zebraport will be happy to assist you during the mediation. If you have any further questions about this product, please feel free to contact us. Click on the button below for the contact options.
Contact us